Restaurant self-ordering kiosks in 2022 and how it Works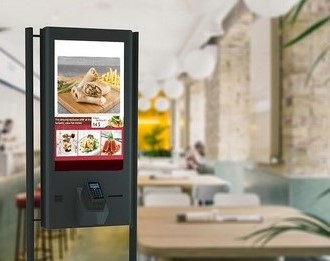 The self-ordering kiosk is integrated with the restaurant's point of sale system to simplify business operations. Customers today are really different. They enjoy using technological improvements like self-ordering and electronic payments. Restaurants may cut significant costs and improve efficiency in addition to allowing customers the freedom to place orders and make payments online.


Customers can view the whole menu at the kiosk, a compact autonomous physical building, and make their selections from it. Without the aid of waiters, orders are placed directly at the point of sale (POS) and in the kitchen. Restaurants of all sizes, from fast service restaurants to bigger restaurants, use self-service kiosks
How self-ordering kiosks affect customer experience
The best service results in the best experience. Customer satisfaction with a restaurant's service is crucial. Self-ordering kiosks provide your customers a new level of service while also bringing several advantages to your company.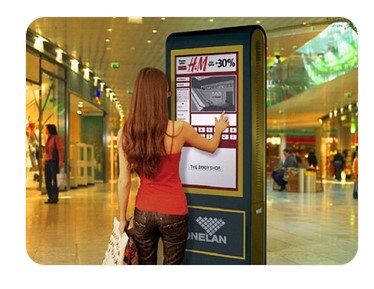 Better customer experience
Customers anticipate further technological advancements across all industries. One of the technology developments is self-ordering kiosks for the restaurant industry. The consumer used to have to wait a long time to place orders in earlier years.


But today, food may be ordered without a server's assistance thanks to technologies like iPad and Android kiosks. The customer finds it simple and convenient as a result. In summary, clients can customize their orders thanks to modern, user-friendly self-ordering kiosk software.


Reduce customer wait time
Quick response Restaurants need an ordering process that is very effective. Self-ordering kiosks can assist customers avoid waiting in line for a lengthy time. The client need it. From the table, patrons can use the electronic kiosk to place meal orders and make payments. No matter how crowded the restaurant is, clients can obtain the cuisine they desire based on their preferences thanks to this.


Accurate Order
Many people think that miscommunication between the server and the customer is the restaurant industry's biggest disadvantage. When another item is placed in opposition to the one the buyer requested, problems are aggravated. This can be the result of a communication breakdown or a KOT error that happened while ordering. Customer dissatisfaction results from whatever it is.


However, self-ordering kiosks are the answer to all of these issues. Due to the fact that the consumer is placing his own order, there is no room for confusion. They can read about each item on the digital menu and view it.


A Safe Transaction
Customers can use self-service kiosks to make payments without a cashier's assistance. The consumer doesn't have to wait in line at the billing counter because they can pay at the table. Performance Changes in Restaurants Using the Self-Ordering Kiosk.


By 2023, the automated kiosk market is expected to be worth $34 billion, according to Research & Markets. If you consider how self-service technology must be used in restaurants, you will see that places like McDonald's have interactive kiosks installed in the majority of their locations.


A business like McDonald's employs such technology because it recognizes its profitability, benefits from it for effective restaurant operations, and has a significant impact on customer excellence.


The security of patrons is crucial to a restaurant during the covid pandemic. The buyer shares that desire. You may control the restaurant's rush by using the self-ordering kiosk.


Let's talk about the advantages of restaurants implementing self-ordering kiosks.

Increase in ordering value
Reduce labor costs
Menu update POS system




How does a self-ordering kiosk work?

Let's explore the self-serve ordering process at work.
Self-service kiosks should be put on the table or next to a restaurant.
Using a consumer interactive kiosk, items are ordered from a digital menu.
The customer uses the QR code to make a payment
The order will be sent to the kitchen and POS.
The food is either brought by the servers or ordered by the diners themselves.


If you are looking for a reliable and modern self-ordering kiosk system in Australia, then book a free demo with Cygen team and integrated with restaurant pos system in Australia for your restaurant.