How Integrated Payment POS Assists You in Become a Successful Retailer?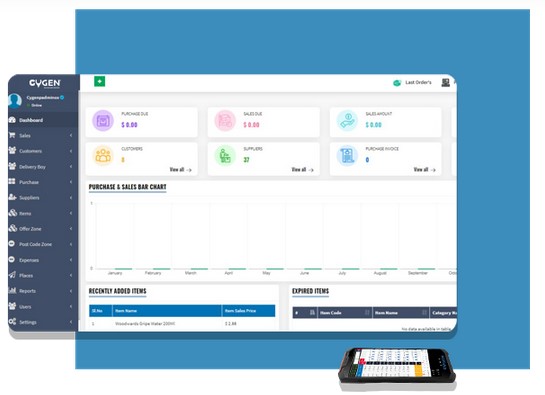 All industries are beginning to introduce innovations based on client convenience. If you can give the customer a better experience, your plan will surely succeed. Customers' comfort should be taken into account when providing both goods and services. If a retail establishment is used as an example, clients expect quick and safe payment processes. This has pushed retail companies to think about different payment integration options. You are able to improve sales and plan quick and effective operations with standard payment integrated POS.


Your retail store will gain more satisfied consumers if your POS system integrates payments. In this article, we discuss the need for Payment integrated POS as well as the issues that retail firms experience without it and how to fix them.


What is the payment integrated POS?
When a payment processor is connected to the POS system, data moves smoothly from one platform to another. In order to facilitate the payment section of the business, platforms and technologies are deployed under the idea of payment integration.
Issues that retailers are having because there are no POS systems that integrate payments
Lack of POS with integrated payments causes a lot of issues for retailers. See what they are now


Waste of time
Numerous tasks for a retail business must be automated. All transaction data must be manually matched by employees. Time and resources are being wasted. The retail industry will find this very challenging. The potential for fraud and theft The risk of theft and fraud is greater with POS systems Without payment integration. Without accurate payment reports, cash flow cannot be monitored. Serious issues will arise if employee fraud in the payments division is not caught.


Without insightful analysis and reporting
To plan, businesses require the appropriate insight and reporting features. You obtain all the information you require to expand your business in the future when the payment processor and POS system collaborate. Your business suffers greatly when it's gone, especially when it comes to crucial things like payment information.


Consumer dissatisfaction
The experience offered in the Checkouts department is one of the factors that affects consumer happiness. They will become impatient and want to pay more quickly if they have to wait in line for a long time.


Mistakes can happen Errors happen frequently. But costly losses might result from financial errors. You must be extremely cautious while handling money transactions with customers in a hectic retail setting. Payment mistakes are common.


Let See Benefits of payment integrated POS


Improved client experience. One of the most crucial elements in achieving success in your organization is ensuring customer happiness. Giving people a choice of payment methods improves their purchasing options from you.


Retail Payment Options
Here are some payment options you can offer:

Cash Payments
Credit and Debit Card Payments
Gift Cards
Loyalty Rewards Payments
Mobile or Smartphone Payments
Custom Payment Arrangements
Online Payments for Retail Services
Contactless payments
Split payment, etc.



Saves time
You are aware of the value of time. Pos with integrated payments is a golden goose that may help you save time and money. Every payment transaction doesn't need to be manually entered; instead, a POS automatically records all transaction information. Time is saved and clients have a better shopping experience because to systems like "Tap & Go."


Reduce human errors
When a person is in charge of handling money transactions, errors are more likely to happen. It's possible that this mistake data was input improperly or applied to the incorrect account. This is a difficulty for the customer as much as for you. Due of inefficiency, the customer will be disappointed.


These issues are solved by integrated payment systems. Every piece of information from the transaction point is being added to the ledger or is being promptly credited against an invoice.


Increase cash flow
Knowledge of cash flow is crucial for any small firm. It gets harder and harder to stay on top of transactions and bills without a precise understanding of the flow


Without adequate cash on hand to cover operational costs, staff salaries, tax obligations, and other commitments, no business can continue to operate.


For businesses, efficient payment processing is crucial.


It not only makes your life simpler by helping you to pay vendors and meet payroll on time, but it also provides you with accurate and simple-to-understand reports of how much money you have available at the end of each day.


Depending on your country, select from a number of payment partners.
You can select from a variety of different payment partners using the Cygen POS payment integration system based on the requirements of your nation, including:


mSwipe, MTN Momo, Fatoora (Saudi e-Invoice Integration), SAT (Guatemala e-Invoice Integration), Square, PayPal, SumUp, Stripe, PhonePe, Mosambee, UPI Payments, Pine Labs, etc.


If you are looking for a reliable Retail POS System in Sydney at the best price, then you can have the best choice to book a demo with Cygen Pos a leading POS system and POS Machine suppliers in Australia