Best Tips for Choosing Point of Sale Software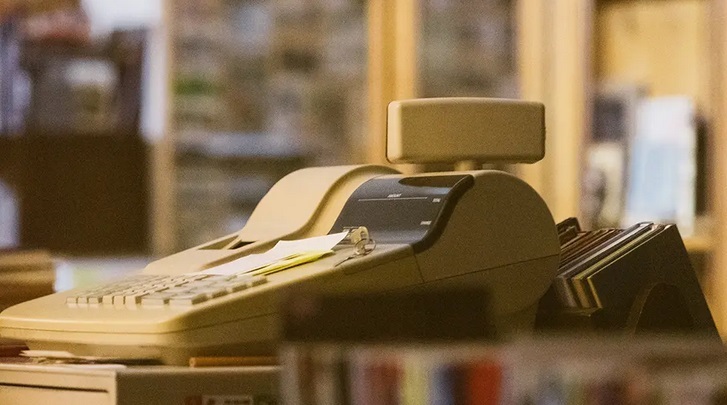 It can occasionally be challenging to select the best point of sale software for your retail store. There are many different POS systems on the market, so it's critical to conduct careful research. Here are some recommendations for picking the ideal point-of-sale system for your company.


What are some point-of-sale software selection guidelines? There is a lot of research involved in setting up a point of sale system. The following six recommendations will help you choose a suitable point of sale:
Read on for additional information, heed the advice above, and determine which point of sale is ideal for you.
Traditional cash registers are no longer used by retailers to process sales and payments. Businesses are now looking to point of sale systems for assistance in totaling purchases, displaying invoices, and letting customers select a payment option.


The majority of modern point-of-sale systems are cloud-based, protecting your financial and transactional data from illegal access.


According to a survey by Mordor Intelligence, these advantages may cause the market value of point of sale systems to reach $29.09 billion by 2025. (source). But with so many tools on the market, picking the best software may seem challenging. You will discover how to select a POS system in this post based on the requirements of your company.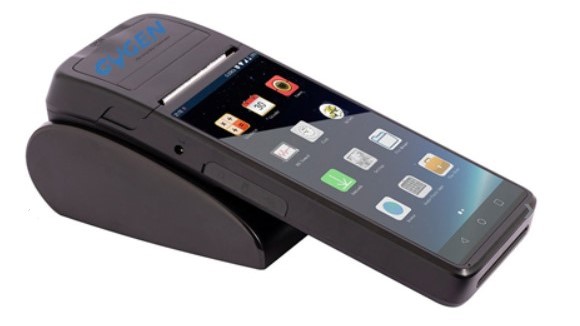 Be Certain to Pick a POS for Your Industry
Above all, make sure to pick a POS that is designed to meet the needs of your particular sector. Several businesses, including hotels, services, retail, grocery stores, restaurants, and bars, may require a point-of-sale system to handle their business operations.
Each of these industries has quite specific requirements, as you might expect. In contrast to restaurants and hotels, which must manage tables and bookings, retail stores require effective inventory management. Being the best at everything is challenging, which is why picking a POS that is tailored to your sector is crucial.


Stores that offer in-person or online sales make up the majority of what is referred to as retail. There are many different types of retail businesses, including pet stores, bike shops, and electronics stores.


Retail establishments, unlike restaurants or bars, do not require software with alcohol management functions.


The same is true for hotels; a retail establishment is not required to be aware of the arrival and departure times of its customers.


Therefore, it is essential for a company to select the appropriate point-of-sale software for its particular industry, since otherwise, its needs are unlikely to be adequately addressed.


In this post, we'll talk about running a retail business, therefore it's best to figure out what kind of company you run right away so the rest of our advice applies to you.



Ensure your business specific needs

Define the features, functions, and services you require to manage your retail store before looking at the point-of-sale system possibilities. You need first specify the state of your company.


Several scenarios are possible:

Beginning from nothing for a new business enterprise
Replacing an outdated cash register
Completely changing to a different POS system



Next, categorize your biggest pain points, such as extended wait times brought on by sluggish transaction processing, trouble managing inventories, or inaccurate reporting.


Using the characteristics, you require, you can then determine which duties a POS system can make simpler.



Look for pricing plans that are clear

Because there are so many point of sale companies on the market, it is also advised to conduct in-depth market research.


Therefore, you must be certain to choose the pricing that is most advantageous to you. Finding a point-of-sale system, however, that transparently outlines the costs related to its adoption within your store is also crucial.


There are numerous solutions on the market. Make sure you are aware of how each of them differs:

Purchasing a license for software
Local installation requiring significant hardware investment
Paying a yearly service charge
Committing to a long-term contract



In rare cases, the package does not include customer support or software upgrades. You must be mindful of any added expenditures when choosing a POS system.



Find a process for onboarding that is customised for your needs

When asked what factors to take into account when buying point-of-sale software, most firms fail to take into account the crucial onboarding process. In order to start out on the proper foot, onboarding must be done appropriately.


Choose point-of-sale software that provides training and migration tools. We take rigorous precautions to ensure a secure data transfer procedure to your point-of-sale software, using Cygen POS as an example.


Data migration is a huge deal for retailers, thus we take care of it for you!


In order to cut costs and improve operations, users have a specific deployment plan based on an initial examination of their needs.



Establish Crucial Integrations

Your POS system assists you in managing and running your daily operations, thus it is crucial that it has all the features and connectors required for your store to function properly.


A POS system can perform a variety of tasks, but it cannot perform all tasks well or at all. As a result, it is crucial to have the capacity to link to other services. Check to see if it's possible to incorporate external services (through an open API). Perhaps you'd like to link your POS system to one of the following services:

eCommerce
Marketplaces
Accounting
Warehouse Management
ERP
CRM
Marketing



Cygen POS, for instance, may combine accounting software (like QuickBooks) to simplify bookkeeping, integrate eCommerce software (like Ecwid or Shopify) so you can consolidate and organize your physical and digital orders in one location, sync your inventory with Amazon or eBay, and more.


If you are looking for a reliable Retail POS System in Australia, then you can contact to our team to schedule a free demo today.